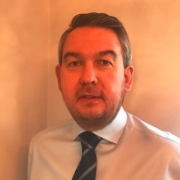 Martin Stone, Director - Practice Financial Consultant
Tel.
01268 568747
Email.
martinfcfs.org.uk
Martin has worked in the financial services industry for the past twenty seven years. It was in 2006 that Martin decided to leave a well-known high street bank to set up First Class Financial Solutions. Since day one the emphasis has been to treat clients as you expect to be treated. Driven by a desire to succeed, Martin has grown the business based upon sound financial advice and recommendations from satisfied customers.

Out of work Martin loves to spend time with his girlfriend and daughter Evie. Walking the family dog, Sizzles, socialising and travel are ways in which Martin ensures that he is refreshed and ready to meet his client's needs.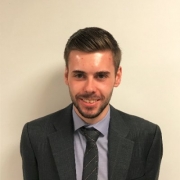 Miles Edser, Office Manager
Tel.
01268 568747
Email.
milesfcfs.org.uk
Miles left education in 2012 and started his career with a high-street bank before joining First Class Financial Solutions in 2014, providing full administrative support to our advisers from the point of the first client meeting right through to completion. Miles now oversees our admin team, ensuring that all cases are dealt with efficiently.

In his free time, Miles is a fanatical football fan who attends as many matches as possible.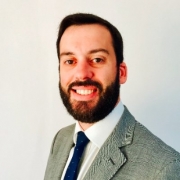 Tom Heneghan, Mortgage Advisor
Tel.
01268 568748
Email.
tomfcfs.org.uk
Tom has over ten years of experience in the banking and financial sector. Tom joined the FCFS team over seven years ago offering advice for mortgages and protection. Tom strives to create and nurture relationships with new and old clients alike, offering them tailored advice to meet their unique circumstances. Treating all customers fairly and equally is at the centre of our ethos and we will work tirelessly to become your trusted, long-term advisers.

In his own time, Tom lives with his girlfriend Emma, likes to cook, socialise with friends, play football and walks their dog, Peggy.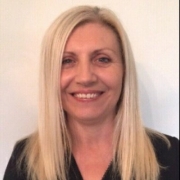 Sharon Linnett, Mortgage Advisor
Tel.
01268 568749
Email.
sharonfcfs.org.uk
Before joining us, Sharon had twelve years' experience in direct sales at a prestigious Skin Care company. An interest in property and finance, alongside strong customer service skills naturally led to a change in career. Sharon joined the client servicing team in April 2016 and has now completed her training to become a Mortgage Advisor, obtained industry recognised qualifications and provides bespoke tailored advice relevant to each of her client's circumstances.

Sharon has two teenage children who keep her busy. In her spare time she enjoys time at the stables with her daughter and their horse.
Carla Brooks, Client Servicing
Tel.
01268 669309
Email.
carla.brooksfcfs.org.uk
Having joined First Class Financial Solutions in 2019, Carla provides administrative support to the company's advisers as well as providing our clients with regular updates on the progress of their mortgage and protection applications.

In her free time, Carla loves to spend time with her daughter Summer and enjoys socialising with friends.